Zanele Muholi from South Africa uses her photography to serve black and LGBTQIA+ people (lesbian, gay, bisexual, transgender, queer, intersex, asexual and others) despite very progressive laws , but they continue to face severe violence in her country. A constant struggle for the self-identified non-binary artist, he represents suffering as well as everyday life in his community, and sees his artistic activities as For a political fight to earn a place and visibility in a world that had never been given his gift.
You grew up in Durban, an only black township. How has this childhood influenced your work?
Many of my self-portraits reference my experiences in South Africa. My mother is Zulu and her name is Bester Muholi. She was a servant, and because of the segregation of the apartheid system, she never had the opportunity to study. My activism is directly based on my living conditions, where I'm from, my education – I'm Catholic. I retain a strong image of my mother as a beautiful black woman with many children. She spent a lot of time working and feeding us because my father died when I was a few months old; we were eight children – Zanele means last and Muholi means leader.
What consequences did apartheid have for you?
Apartheid took the lives of many people. Apartheid meant that the majority had the least and the few had the most. For us, this means less education, and the content of books limits the way we see things. During my adolescence, what I saw in the media, in school, in museums had nothing to do with me…and in any case, very few black people got access to museums.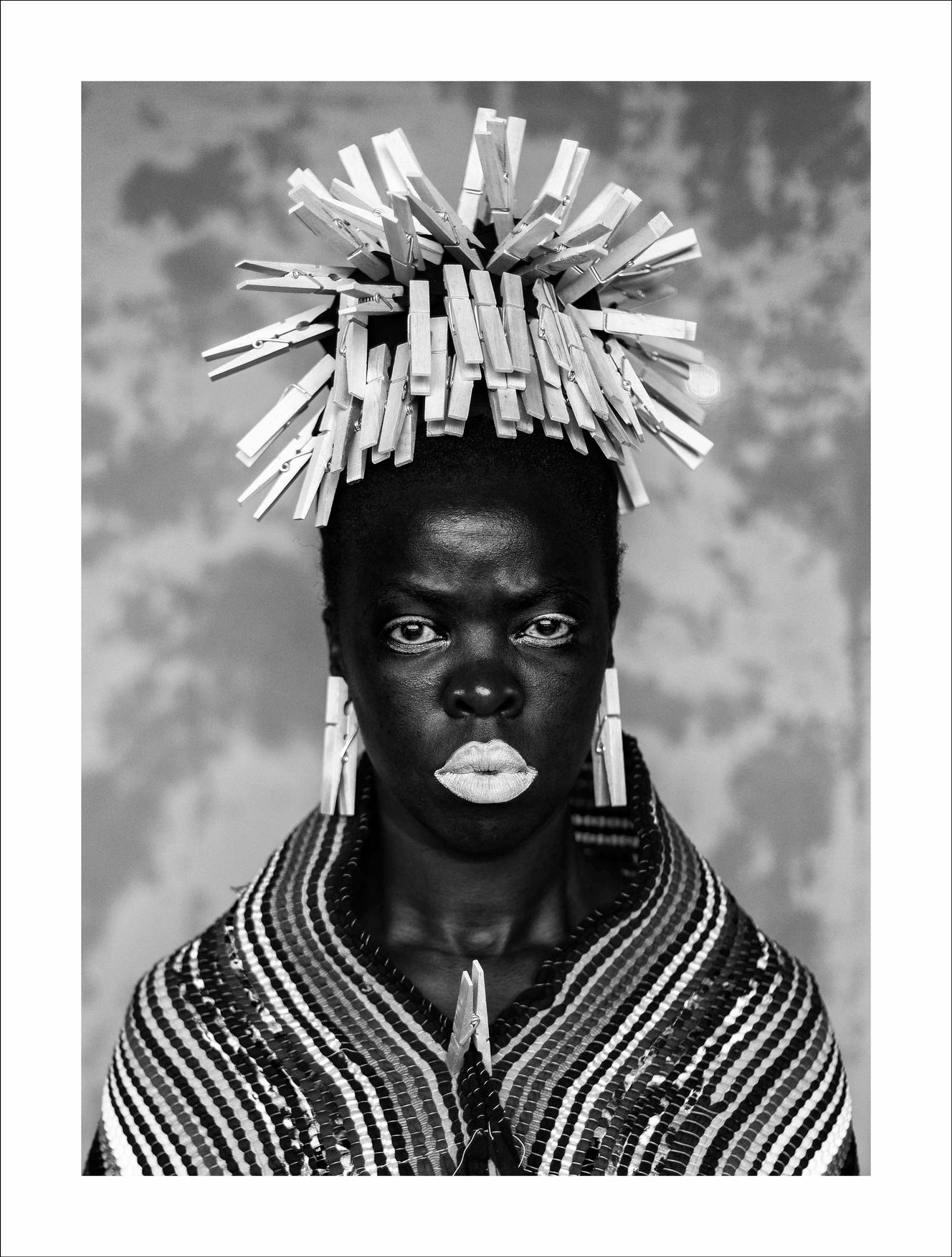 As a black and queer person you experience double discrimination…
Double, triple or more… who in history wrote about black people, who represented them, who determined their education and careers? I find it exciting to have images of black people made by black people. Typically, these images were made by Europeans in Africa, for Europeans.
Undoubtedly, during your adolescence, you can see images and texts of what you might later become, heterosexual images and texts. But it's impossible to be representative of a queer person who grew up in a suffering, collectively traumatized country, because the focus is on the transformation that's taking place in South Africa. So growing up, when you knew who you wanted to love, but there was no image to show that, you had to create your image. That's why showing queerness is a very personal thing to me.
You still have 61.35% of this article to read. The following is for subscribers only.