The death toll rose to more than 14,300 on Thursday from the early-morning Monday, Feb. 6 quake that struck the vast region along Turkey's border with Syria, with the Syrian death toll surpassing 3,000, possibly killing Recep Tayyip Erdogan is up for re-election in presidential elections scheduled for mid-May. He knows it. Arriving at the scene on Wednesday, his first visit to the devastated area of ​​Kahramanmaras, a town close to the epicenter, the head of state, calling himself the father of the nation, was the only one able to ensure victims were cared for and survivors resettled.
Also read:
'Crucial' time to find survivors three days after Turkey and Syria quakes kill more than 17,500
In front of a small group of residents of the partially destroyed city, he promised to build social housing for all survivors within a year and announced a distribution of 10,000 Turkish lira (494 euros) to each affected family.he also admitted"Of course there are drawbacks" day one, argue that'It is impossible to prepare for such a catastrophe'but that "Things are under control now".
The head of state added: "Some dishonest, dishonest people made false statements claiming: 'We didn't see any soldiers or policemen. Our soldiers and policemen are people of integrity and we won't let disreputable people talk about them like that. »
"God must punish this government"
The tone of such attempts at reassurance, punctuated by threats of criticism, has been characteristic of the Turkish president at a particularly difficult and difficult time in the management of a human disaster of unprecedented magnitude since the 1999 Izmit earthquake. tense moment. Like a sudden outburst of rage, voices denouncing the shortcomings and lack of relief multiplied on Tuesday, spreading across social networks.Amid the rubble, survivors outraged by authorities' inaction, say "abandoned" In the cold, there is no water or electricity. A rare thing happened a few days ago: Erdogan's name was then publicly named and he was accused of taking responsibility for this incompetence.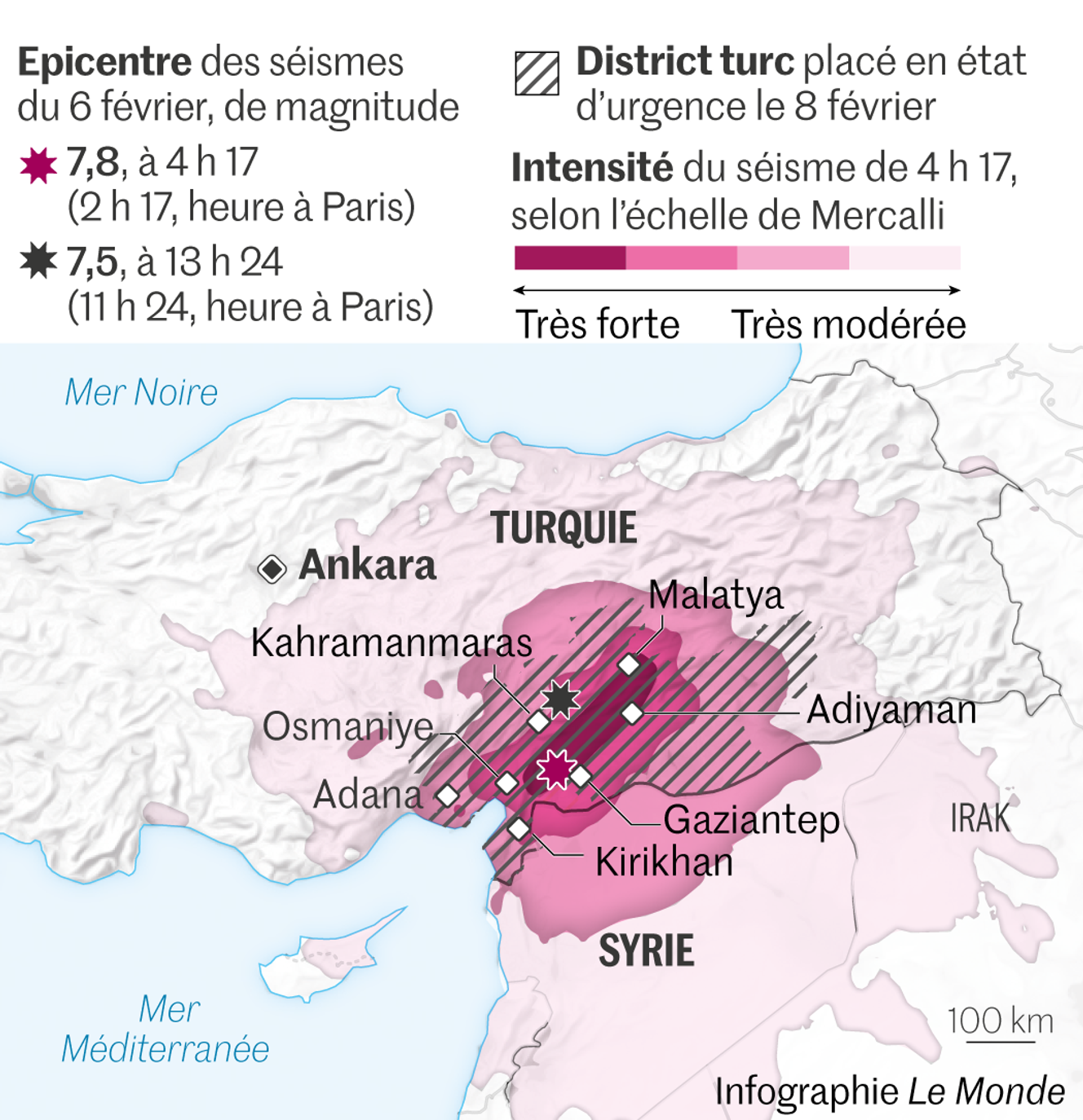 Here, in the town of Kirikhan, an old man claiming to be a historical radical of the AKP, the AKP, the ruling party, shouts to the camera that his family is under the rubble, that "God must punish this government". In Adiyaman, an angry mob attacked the governor surrounded by police and challenged him: "Where are the helpers and rescuers? ». In Malatya, when a delegate who came there asked why no one came to work in front of the destroyed building, a survivor replied: "Because there are no people and no country here. »
You still have 55.12% of this article to read. The following is for subscribers only.